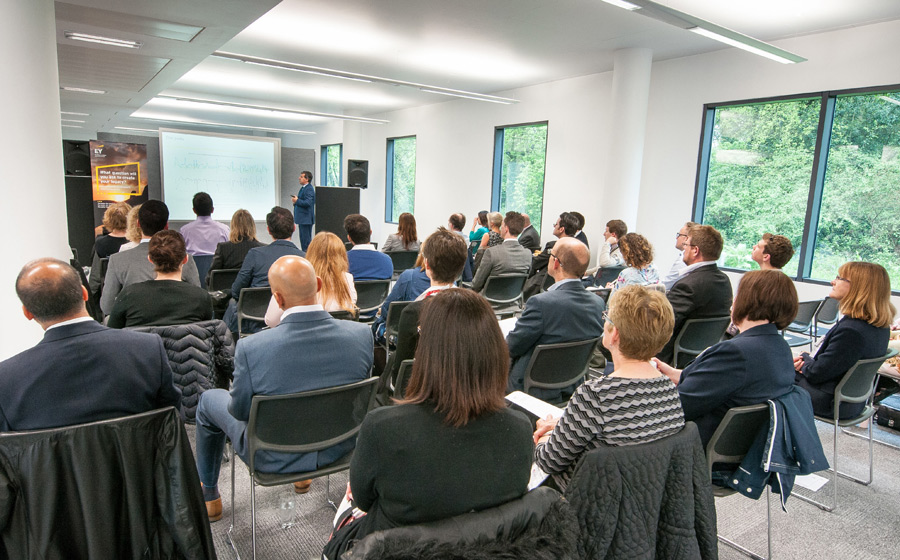 One of the best tools to help build a good reputation in any community is to host events. Organisations target industry sectors with exhibitions, conferences and awards nights, whilst more locally businesses and public organisations strive to engage with their stakeholders through a calendar of open days, meetings and cultural events.
Events as a Marketing Tool
SRF has worked in commercial property for almost two decades, promoting business parks, start-up hubs, commercial divisions of estate agencies, and events are an important part of the marketing calendar. Obviously creating a 'sense of place' can be partly achieved by inviting stakeholders to your space, but understanding how events continue to contribute to a local community after the initial sales activity has been completed, is crucial to maintaining a property brand.
Business and Social Events
When planning your event calendar for your community, you need to balance social events with business functions. People's time is precious whether you are asking them to attend during the working day or in their own time and you need to make sure your events are sufficiently compelling to compete in our busy lives.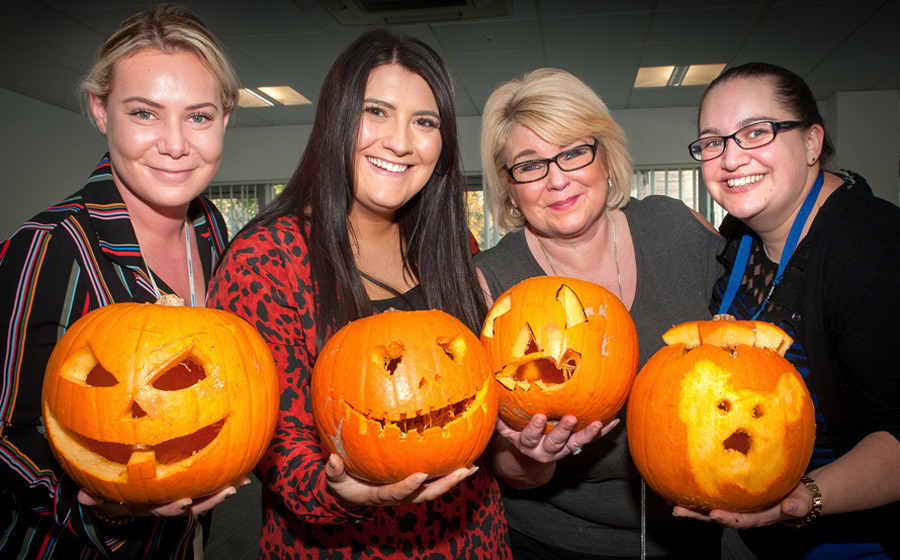 In practice this might mean offering a varied mixture of events from pumpkin carving to Brexit advice sessions, which will attract different people for different reasons. It is important to never under-estimate the value of a full calendar – as even the non-attendees have still been made aware of the potential.
Events Testimonials
The attendees themselves become ambassadors for you as an event host – spreading your messages amongst their colleagues, friends and family. You can help them by giving them reasons to talk about their attendance through a goody bag, an information pack or even a prize for the best carved pumpkin. It is not too difficult to appreciate the impact of a pumpkin on a person's desk, even during Halloween.
You can also harvest testimonials from attendees (by email or on video) which can be used in your marketing collateral. SRF would recommend photography should also be arranged, having observed your GDPR protocols, for all events.
Events as a Sales Tool
In SRF's work across the commercial property it is apparent that prospective purchasers are keen to delve into the human aspect of any commercial space. To express this another way, people are a huge factor in creating that sense of place and showing the human interactions in your space greatly enhances your sales pitch.
By promoting events you demonstrate your commitment to your community.