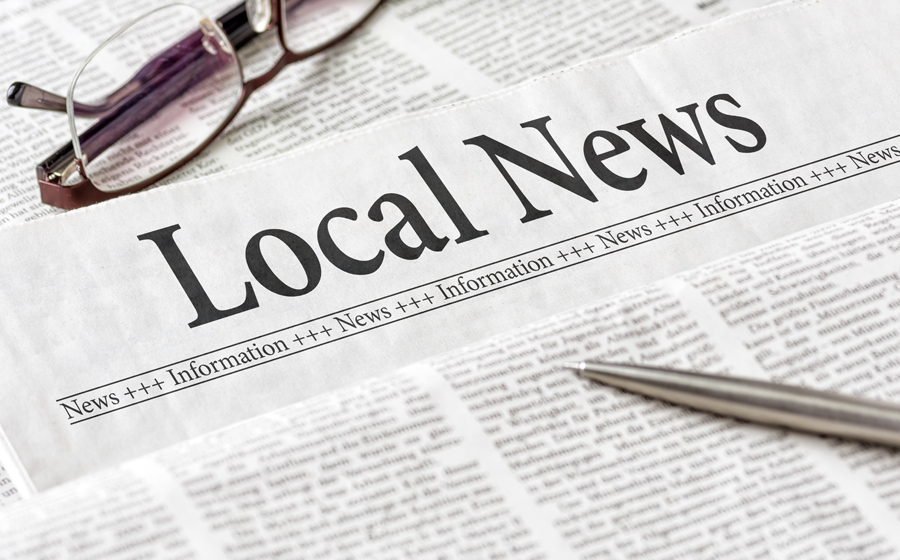 The launch of an industry body which provides de-duplicated audience data for local media titles across newspapers, websites and mobile offerings earlier this month helped give credibility to what most professional communicators already knew instinctively. Local news is still influential.  
Regional Media
The regional news industry now reaches more than 75% of British adults each month, (that is 40.6 million adults every month) according to new figures from its updated audience measurement system. There are 53.03 million adults over the age of 15 in Great Britain. 
Combined, the local media sector reaches 33.6 million via a digital platform each month and 20.5 million adults through its printed papers. Ten million people between the ages of 15 and 34 read content from local titles on their mobile each month. 
Newspapers
Obviously for some newspapers such as The Manchester Evening News which has the highest reach at 1.97 million readers, there are factors such as  track record and  regional dominance which help.  To still be able to even exist, many publications have gone through brutal cost-cutting exercises and there is no doubt that consolidation has affected the profitability and relevance of local journalism. 
Can a Basingstoke newspaper be edited in Oxford or Southampton and still provide news which is appropriate to its readers? Whilst this debate continues, these figures are giving comfort to the managers and owners who can demonstrate value to their advertisers.  
Online content
With the ability to add and update web content newspapers are offering a quicker service than ever before. No longer constrained by a daily or weekly publication, stories can evolve before the readers' eyes. Becoming an online destination is a crucial part of capturing those eyeballs and with every radio station offering news pages on their website, plus the ever-present chatter of social media, competition is fierce. Newspapers, however, have pedigrees and established track records in identifying, validating and telling stories. Some of their brands are over a hundred years old. 
Inclusive
 media planning
What this means for organisations is that local media should not be ignored or dismissed. It may not have the technical depth of your trade media or the ego-boosting appeal of a national title, but it can still be powerful. The data now proves the reach and influence of regional news and it should be included within your media planning. 
Strategic approach
At SRF we have always included local media as part of any PR plan. We have seen first-hand how both trade media and national media will follow-up local stories. This should be anticipated and exploited if possible. Local media is also very good for helping with recruitment, giving an organisation the opportunity to demonstrate its internal workings in a way which would not be featured elsewhere.  
Additionally, community out-reach and social responsibility programmes can have a huge impact locally, where the stories come to life for residents, neighbours and co-workers.  
If you want to maximise on your local media presence, give us a call on 01252 850540.