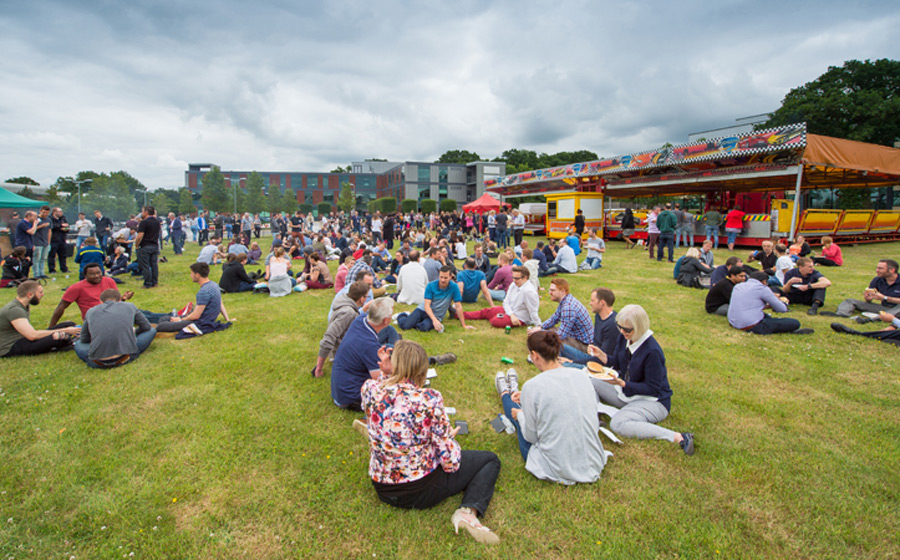 SRF plans, researches, drafts and uploads stories for many websites including commercial property owners.  Specifically targeted at the companies located in the business parks, these stories reveal the diversity and dynamism of these businesses and their staff whilst reflecting the reality of what it is like to work in these locations.
Customers like the opportunity to communicate with other customers, the chance to promote their staff's own activities such as fundraising for charities and to publicise their own community efforts.
Using this content marketing strategy it is possible to engage your current customers and demonstrate to potential customers the strength of your  engagement which also promotes a powerful sense of community. Over the last twelve months SRF has used this type of brand journalism to increase the output by 40%, with research revealing that audience welcomes both the quality and greater quantity of news.